Sales
Fire Service Safety Testing has what you need! We have the ladders/ladder parts you need (Alco Lite, Duo Safety, Little Giant) and Fall Protection Equipment (Miller, Gemtor, Yates Gear).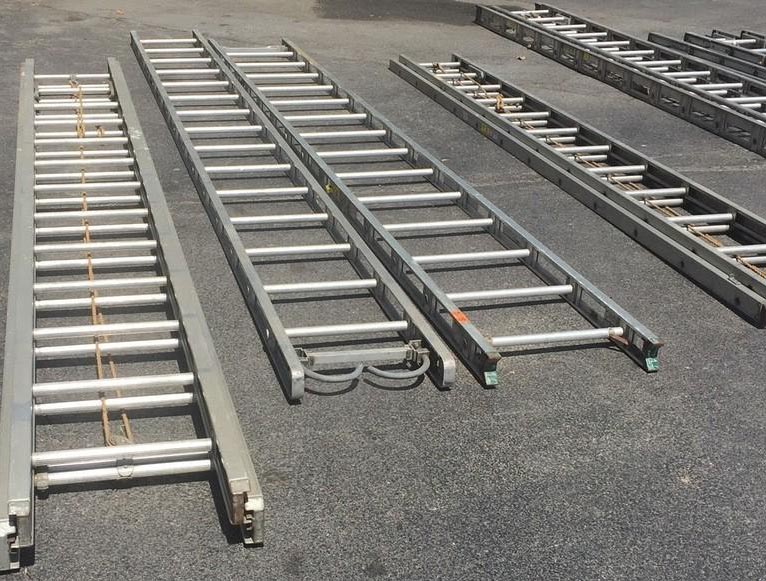 Ground Ladders/Parts/Supplies
Need a New Ladder?

We are dealers for Alco Lite®, Duo safety®, and Little Giant®.

Need Parts?

We stock a wide range of parts.

Need protection from road vibration?

We install truck mounting protection.
The time to discover ladder damage is not at the fire scene! A thorough inspection and test of ground ladders can help ensure crew safety and minimize liability exposure for the fire district.
Fall Protection Equipment
Need Equipment?

We offer a full line of fall protection products from Miller, Gemtor, Yates Gear
We understand the demands on your time and resources. We can usually accomplish your ladder testing, any needed repairs or service, and fall protection equipment inspection all in one site visit. Often times, we can do it all without taking any of your rigs out of service. Call us today at 866-788-7373 to find out how we can help to make your crews safer and save you time and money.
Fall Protection Equipment Catalog
Quick Step Anchors
We are a dealer for the Quick Step Anchor.
The next step in safer fire fighting vertical ventilation operations.